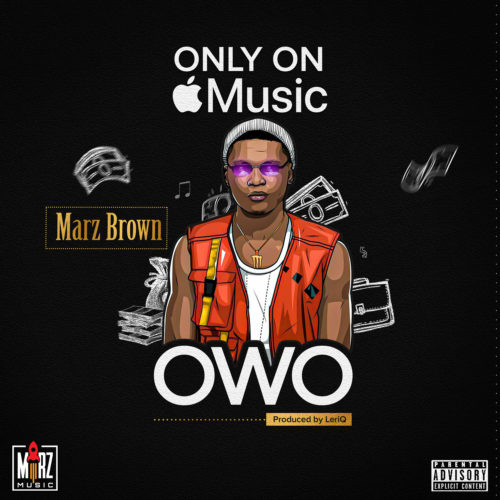 Marz Brown self acclaimed YoungestBadGuyOnTV has proved his Boldness and consistency by serving us this song "OWO", produced by LeriQ.
Marz Mu$ic CEO, Marz Brown comes through with a new single titled "OWO". This time around he linked up with certified hit maker, LeriQ who we all know made hit songs for Burna boy.
On this new song Marz Brown expresses the necessity to have money because only the rich really enjoys this Life. When you have money ladies just wanna be around, money controls everything, therefore hustle smart and make money so you would remain RELEVANT.
Listen and Enjoy!
Editor Rating

Rated 2.5 stars

OK
---
Marz Brown

Reviewed by:

Published on: Dec 25, 2019 | 07:45

Last modified: Dec 25, 2019 | 07:45
---
Posted by Webman