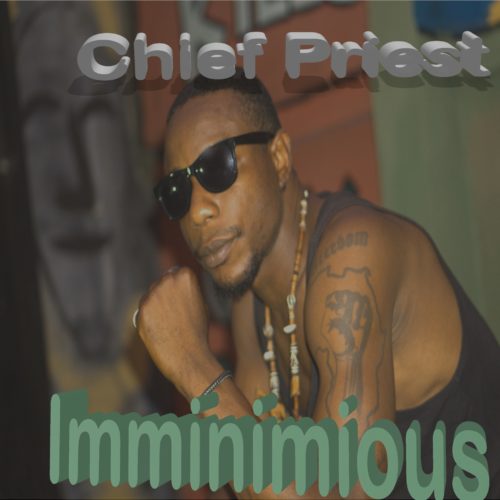 Chief Priest, an Ikwerre born Rapper and performer, just released his single titled "Imminimious". A Portharcourt Artist who is also a known stage presence abroad: Warsaw, Poland and most recently in Oslo, Norway.
'Imminimious' is an Igbo romanticized word coined from "Omimi" or "Ime ime" meaning, "Deep Inside," beyond surface. It is a Rap song inspired by the daily intellectual discussions/arguments among the post colonial Africans
about the true nature of our culture and the roots of socio-cultural corruption that is believed to be sponsored by some sects, to the disadvantage of the larger group.
It is a Nigerian version of what Hiphop may refer to as hardcore Rap song.
The song mimics the beginning of time and the relationship of the Black, to the shifts, causes and changes through these days of global pity and mockery. It challenges the listener through lyrics and exoteric punchlines to contrast our essence from colonial workings as it's Askarian administrators could not deliver on what was long preached or promised, instead retorted to puppetry and imitation.
It is a gangsta version of African unity for the collective renaissance that has been written and song in better forms.
Listen!!!
Watch and Enjoy the music video for 'Imminimious' below
---
Posted by Webman