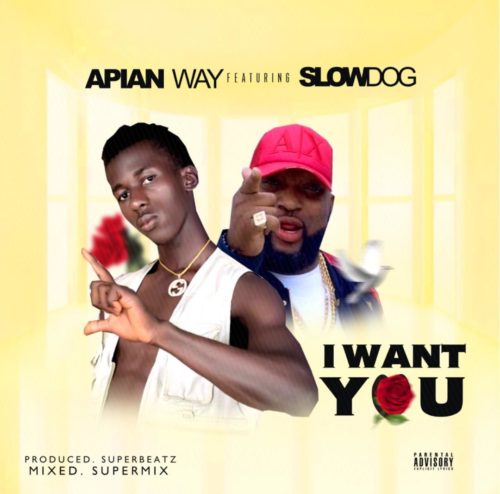 Apian Way gives us a very useful party starter love jam to rock December titled "I Want You" which is a follow up to "Alagom", a hit single which trend massively.
The song starts with synths playing, Apian Way vocal is magnificent as he dropped good vibes on this one, while the popular "Slowdog" verse on the hook was lit, followed by the smooth drum patterns well coupled together by the SuperBeatz and M&M by SuperMix.
Kindly Listen & Download "I Want You" By "Apian Way" Featuring "Slowdog". Enjoy!
---
Posted by Webman